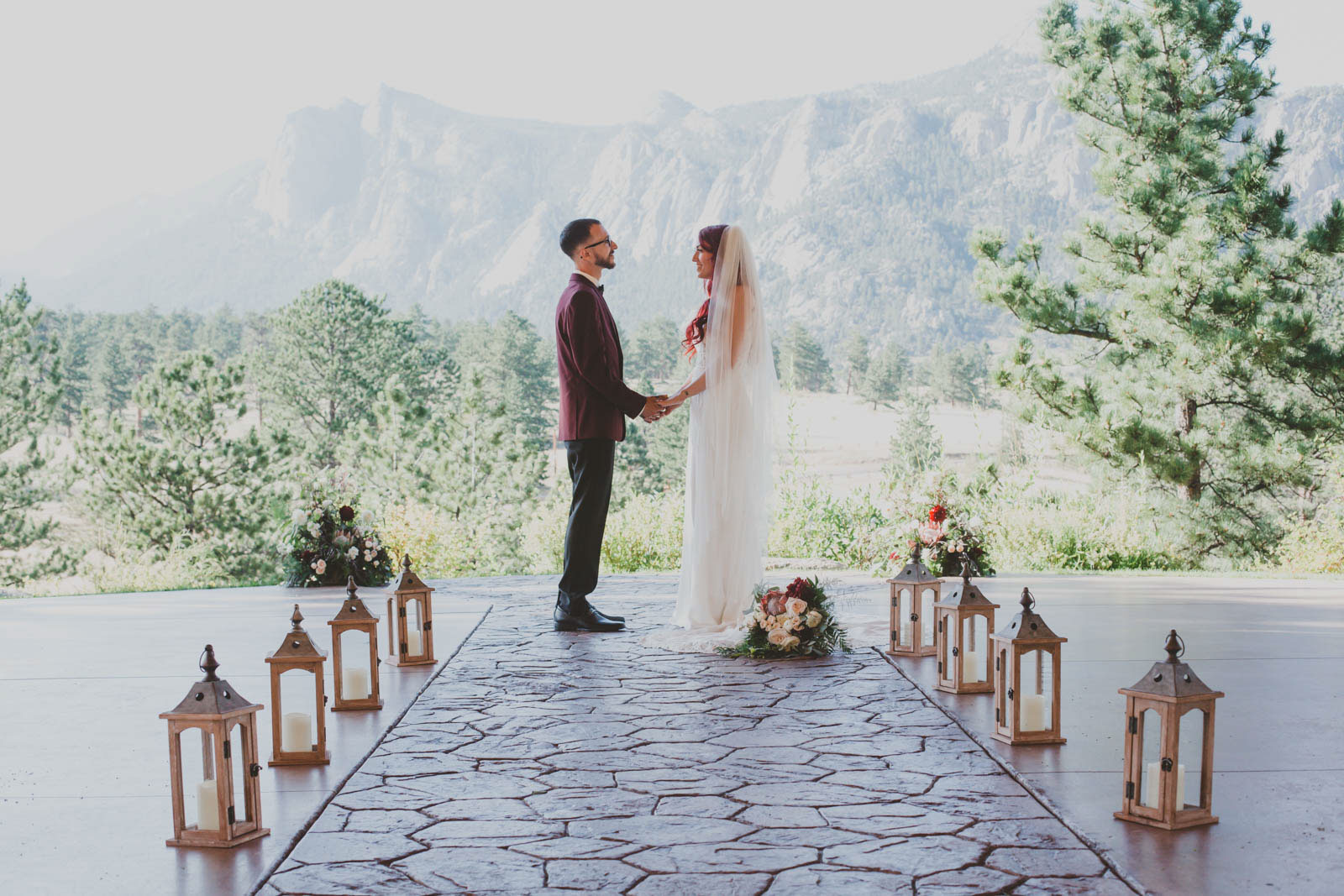 Shannon and Max traveled from Chicago for an intimate Rocky Mountain wedding at Black Canyon Inn in Colorado. I met them through a mutual friend and got to shoot their engagement photos at Chautauqua Park in Boulder earlier this year as they were visiting for wedding preparations.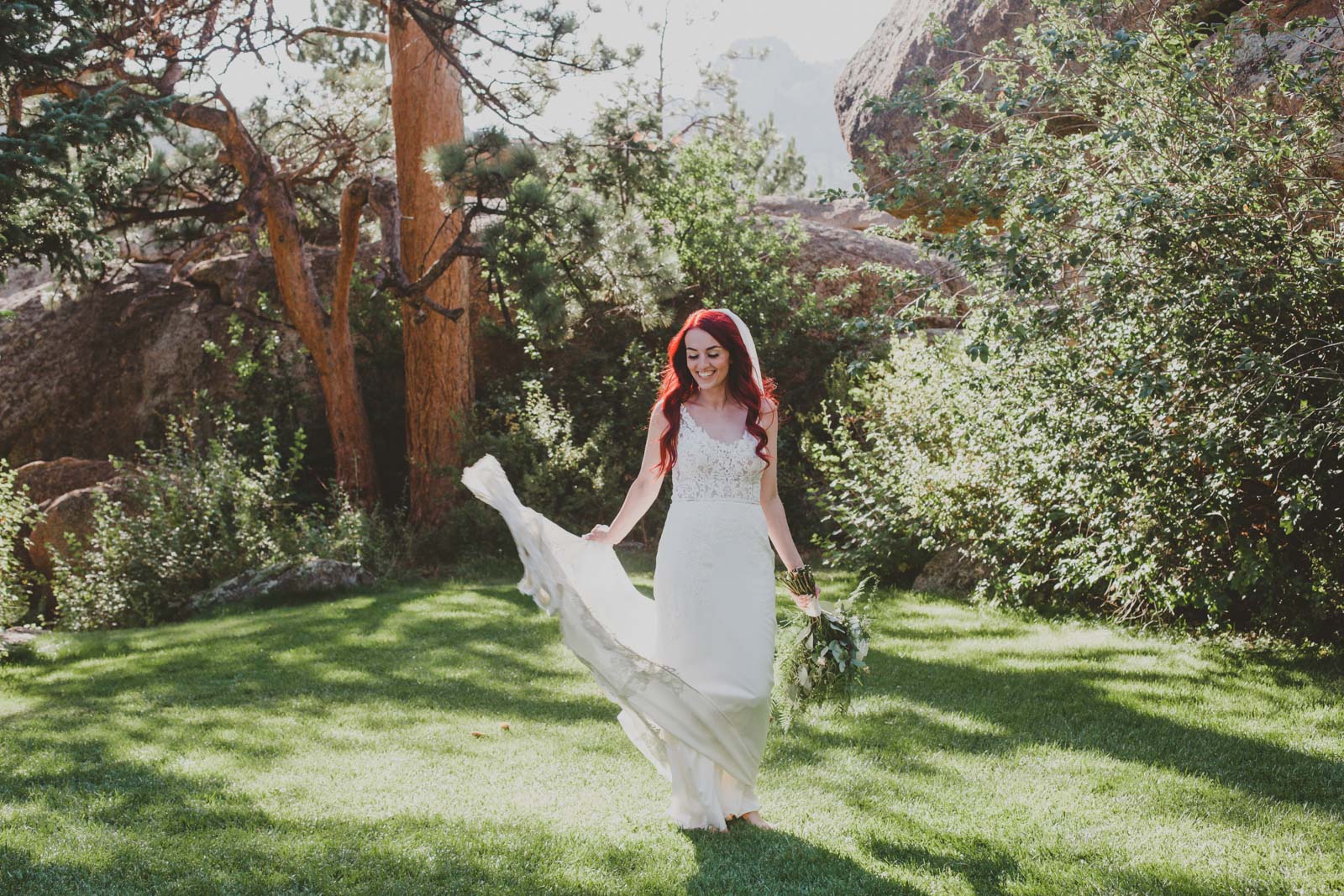 The gorgeous summer day started eagerly with a first look, surrounded by wild elk roaming the property that is tucked away in Estes Park, nestled along the rocky mountains. The couple shared a quick glance, smittenly admiring each other in their wedding attire and covered in the love they had for each other. There was no shortage of wildlife as they took their first portraits together. We made our way to Rocky Mountain National Park for some off the grid bride and groom portraits as a second location, which was well worth the drive for some epic photographs.
As a small group of friends and family gathered for the ceremony the simple details of their Rocky Mountain wedding day could not have been more perfect. Her elegant gown and his maroon suit painted a picture of happiness on their faces as they prepared to exchange I do's. Their tattooed hands interlocked as they were announced as husband and wife, and they happily celebrated down the aisle.
Max and Shannon' s family made me feel like one of their own as they gathered together for family formals and we all made our way to sit down for dinner. Conversations were shared over classic dishes, and toasts were made soon after the always emotional mother/father dances. As their night drew to an end and the sun dipped behind the mountains, the feeling of contentment washed over me. The thought that I was the only one there on that perfect day to tell their story felt so surreal.
Venue: Black Canyon Inn